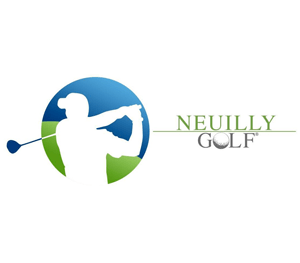 Since 2018, Neuilly Golf has been bringing golf enthusiasts together to take part in many activities in a fun and friendly atmosphere: leisure outings and trips, participation in local competitions, teaching adults and children, and regular festive meetings. To go from 18 members in 2018 to 186 in 2022, this is the challenge that the sports association has taken up thanks to these initiatives! It then became necessary for the Secretary of the association to find a new way to produce quality membership cards.
Membership cards that reflect the serious and professional image of the association
If with a few dozen members the association could afford to produce its cards in an artisanal way, the significant growth of the number of members in a few years required the association to consider a new way of producing the cards.
« I used to do everything myself by hand, which required a lot of time and preparation. » – Mr. Drillet, secretary of the association.
Previously, membership cards were issued from a personal office printer on 240g photo paper. Cut one by one with a cutter, the production time was particularly long for an improvable finish. As the number of members increased, this method also involved a significant cost for the photo paper and the adapted ink cartridges.
« Starting in 2019, I began searching the internet for a more effective solution. Badgy seemed like the perfect product! We chose to invest when it became difficult for me to manually manage nearly 200 membership cards each year in addition to my other responsibilities within the association, » says Mr. Drillet. After a demonstration given by the Badgy reseller Celer-IT, the Secretary of Neuilly Golf chose Badgy200 in 2022 to produce all of its cards autonomously.
Indeed, the solution has everything it takes to simplify Mr. Drillet's life: