An affordable solution for instant printing of membership cards
Replace your paper cards with professional-looking membership cards
Your members and volunteers are essential to the life of your club or association. As important as it is to gain their loyalty, in order to mobilize them over the long term, it's also important for you to facilitate their management, activities, and missions. Another concern, of course, is the managing your organization's finances. The aim is to ensure your credibility and the professionalism of your organization, while also limiting your expenses. Choosing to create your own membership cards is an easy way to meet these needs.
Invest in a practical and affordable solution
Controlling your operating costs is very important for your organization and possibly external partners. You may be surprised to find out creating your own membership cards and other badges for your club and association is often less expensive than using an external service provider. Badgy offers you the most affordable complete badge creation and printing package on the market. Your investment is limited and the cost per card is reduced.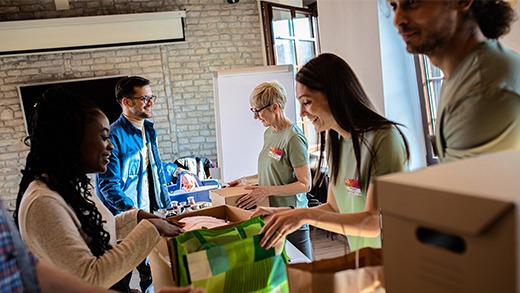 Enjoy a professional look with ease
Do you think that personalizing your club or association badges on a plastic card will be a long and complicated process? Think again. Compared to hand-filled cards with a plastic flap that are easily damaged and often look unprofessional, plastic cards offer many advantages. You don't need to be a graphic designer or have any special skills to use Badgy: the included software and printer are easy to use and the free template library offers fully customizable badge templates. You can create membership cards in your corporate colors, with a professional and durable look, in just a few minutes.
Gain flexibility for your membership card printing needs
Badgy allows you to anticipate your needs so you waste little time when creating your membership cards, and even during registration and back-to-school periods. If you opt for Badgy200, you can prepare your membership database in advance with all the required information, and you can easily import it into Evolis Badge Studio Plus. You can then print your name badges instantly in small batches. You are no longer dependent on the delivery times of an external supplier or their minimum orders. Dealing with a lost membership card or new members to register during the year? Issue your cards on demand. Badgy is an affordable all-in-one solution for all your needs.