Display important information effectively with signage cards
Make life easier for your employees, students, or members with interior signage: office signs, equipment signs, door signs, etc.
Interior signage is an important element of any building. Whether you're a business, a school, or a sports club, signage is used everywhere and caters to different expectations and needs:
Display basic information:

office and door signs, waiting room, meeting room, reception, toilets, etc.

Display important information, code of conduct, or instructions for use:

"turn off the lights," "no smoking," "put away the equipment," etc.

Indicate locations or identify equipment: coat racks for children, dedicated storage space for equipment, labels for mailboxes, equipment identification numbers, etc.
Implement visual management with cards linked to the relevant tasks, people, or departments.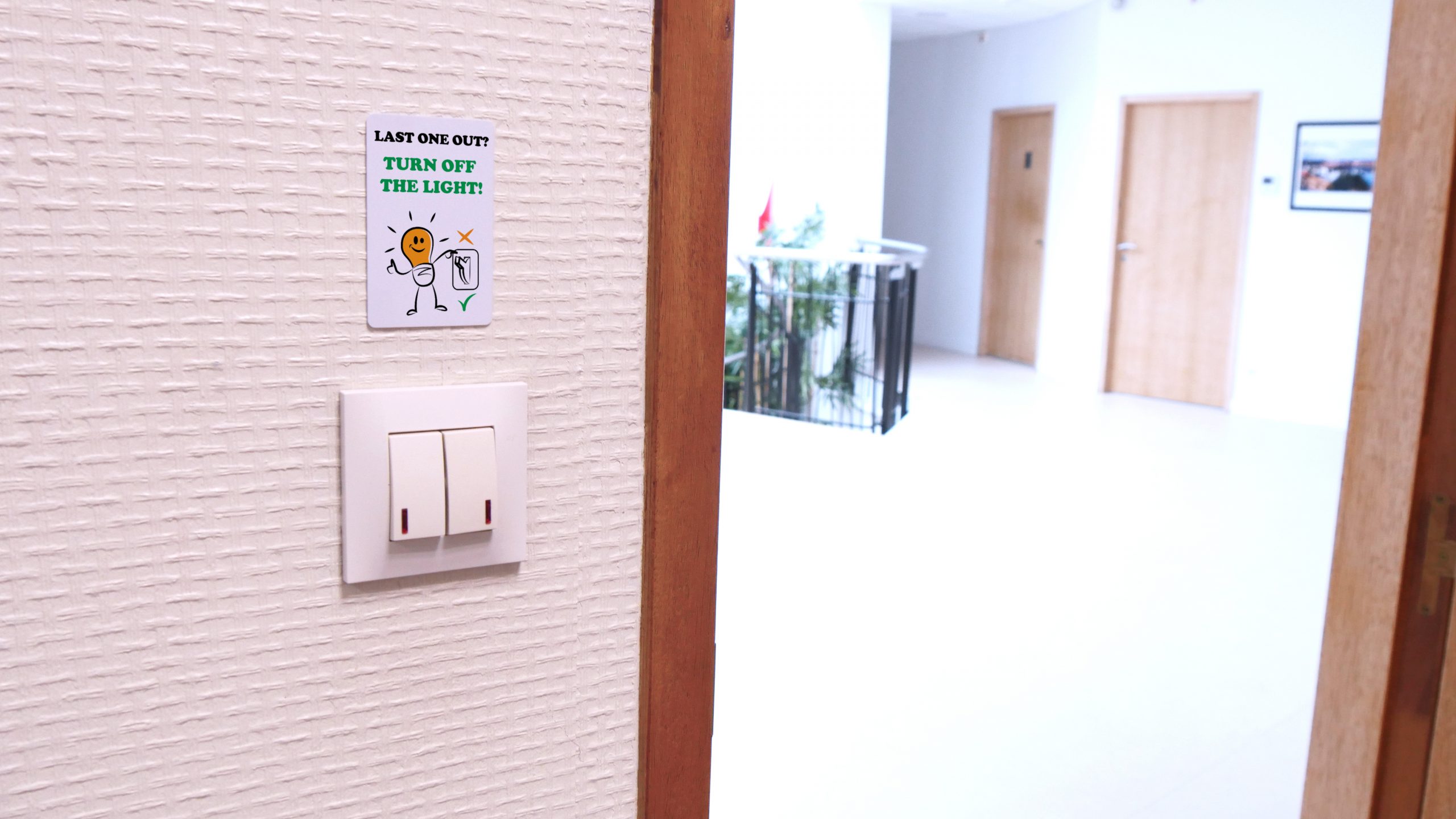 Badgy allows you to create all kinds of signage cards to simplify the management of your premises and daily life of the people in your organization. You can personalize your interior signage by choosing a template in our template library or you can design it from scratch with the included software. Then you can print them in seconds with the Badgy plastic card printer on demand.
The only limit is your imagination!
Enhance your organization's image with professional interior signage
Interior signage can quickly lose its impact unless it is designed as a whole. This can create a bad impression on visitors to your organization, or to new members or employees. Setting up signage may not seem particularly important, but it should reflect your professionalism.
Using Badgy solutions to print signage on durable and easy to clean plastic cards will provide a consistent and uniform look (credit card format). You can personalize them to match your corporate branding (logo, colors, graphic elements) with the Evolis Badge Studio softwareThis gives you clear, consistent, and professional interior signage for all your needs.