Since its inception, Badgy has popularized plastic card printing by making it accessible to all. Badgy products are "Made in France," manufactured and assembled on our production lines near Angers (France) at the Evolis Group headquarters. Badgy also has a dedicated international team. Our employees ensure a professional quality of service for all our customers at every stage of the product life cycle, from design and marketing to technical support.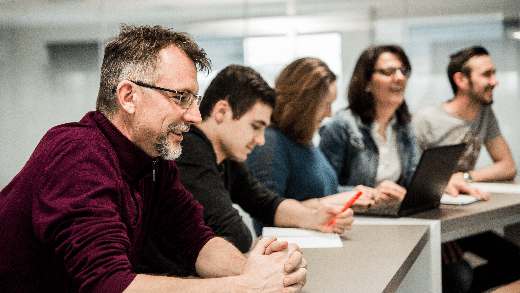 The international Badgy team is made up of:
engineering teams dedicated to product design
a marketing and communication department to support the development of the brand and its new products
production staff for manufacturing and assembly
specialized sales representatives to meet market expectations
an operational marketing team to support our international distributors and resellers
a worldwide support team available to respond to all technical requests
Badgy's solutions are designed to be easy to use and enable all types of organizations to create and print their own cards. The Badgy printer can be installed at your workstation and you can start printing your own badges in just a few minutes.
It's that simple!