Easily create all your certification cards
Reassure your customers of the quality of your product with a dedicated certification card
Some precision products are subject to a specific development process, are manufactured on demand, or comply with certain standards. Accompanying your product with a personalized certification card presents important information to your customers in a clear and professional manner.
A product certification card allows you to be transparent about the quality of your material. You can reassure your customers while providing them with a handy way to keep this information safe on a permanent basis. Badgy allows you to design and print fully-personalized certification cards.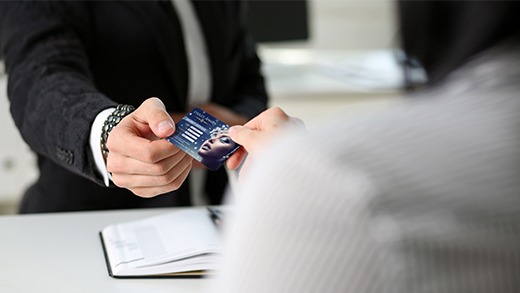 With the Evolis Badge Studio software, you can include all the essential information on your card: your company logo, product name, serial number, date of manufacture, QR code linking to a website or user manual, pictograms related to the standards observed, etc. You can then issue this card in a few seconds with the Badgy printer.
Certification cards are already used in the medical sector for dentures or corrective lenses. They can be used for a variety of other products and activities! The certification card can be accompanied by a warranty card, for example.
Highlight the skills and knowledge of your employees or members with a certification card
Beyond products, certification cards are also an interesting way of validating on a physical item the skills acquired during exams or training.
Are you a company?
You can offer personalized cards validating the attendance and achievements of your employees during job-related training. Some specific businesses can also certify their employees with a driving permit card for machines and platforms on construction sites or with cards to identify people capable of administering first aid.
Are you an association or a club?
Your members may be taking practical exams to validate a skill level. You can enhance the value of your students' exams with a diploma and a personalized plastic card that is easy to keep. Certification cards for diving, swimming, skiing, horse riding, or music—anything is possible! Badgy's solutions make it easy to create personalized plastic certification cards, displaying the name, date of birth, level acquired, date of graduation, and the logo of your association, club, or federation.
You can independently create and print each card when you need it.
Certification cards on paper? It's possible with Badgy!
Adopt Badgy paper cards, the alternative to PVC for your certification cards
Color printing is not a requirement for your certification cards? Are they used for a short period of time? Or are they rarely handled? Depending on your needs, Badgy can print your certification cards on paper! Badgy paper cards are as thick as plastic cards. They do not wrinkle, and offer a professional, high-quality black monochrome finish. Choosing paper certification cards is an alternative to PVC and offers a lower cost per card.
Paper or plastic certification card? It's your choice!