Originally conceived as an alternative to the gift offer of the big brands, the gift card has since been widely democratized and its success continues to grow. In France alone, the market is now worth about 5 billion euros and its growth through 2021 is estimated at over 20%. It has become the 2nd most offered gift during the festive season at the end of the year. Why so much success? What impact could it have for your store? At Badgy, we tell you everything.
A gift card: multiple advantages
An ideal gift
Simple and convenient, the gift card is the ultimate last-minute gift. When special events approach (birthdays/Christmas, etc.)  consumers usually have a gift budget. But very often, due to a lack of time or fear of making a mistake or causing disappointment, offering a gift card is the solution that's guaranteed to please the recipient (and sometimes yourself too)!
A reassuring object for your customers
Well-known as an ideal and easy present, the gift card has the advantage of being "reassuring" because of its material and its format.
Despite the digitalization of cards with the development of e-commerce, having a plastic card is still a significant advantage. It kind of feels good to have an object that we can hold in our hands, knowing that it can be used in a store. With a physical gift card, you offer an experience that can be shared!
The other thing that is very practical with a plastic card is its format. Identical to a bank card, it has the advantage of being a format that everyone is familiar and comfortable with.
And at Badgy, it's our turn to offer you a gift! Print your own gift cards with our all-in-one solution.
Increase your turnover with personalized gift cards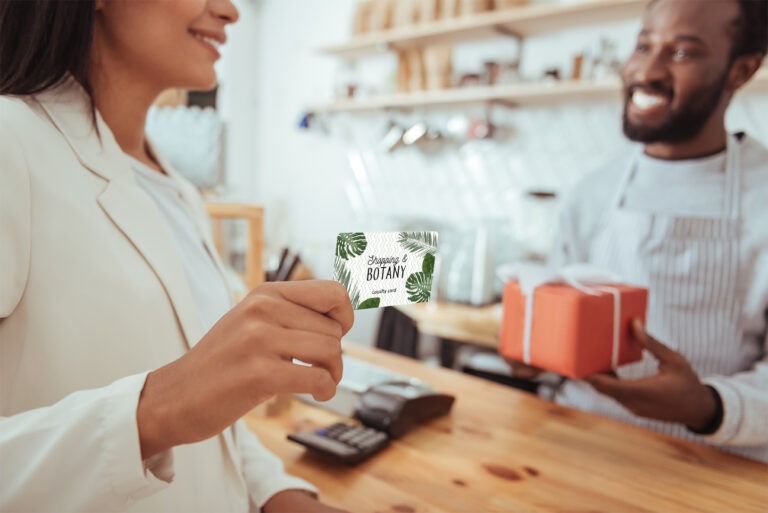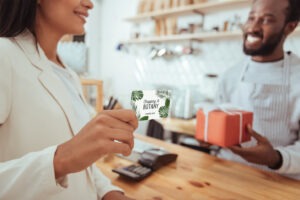 These days, consumers are pursued at all fronts. Between emailing, texting and posting on social networks, it's hard for a brand or store to stand out in the midst of an ultra-competitive market. The gift card is an effective way to bypass all these distractions – enabling you to reach your customers more directly.
With the Badgy solution, gain profitability and autonomy
When choosing an online provider of paper cards, there are several potential constraints:
Delivery time : you may have to wait for several working days before receiving your order
Costs : the cost for the card and for the delivery may not be negligible
Paper : it may be easy to print a paper card, but its life expectation is far shorter than a plastic card
The Badgy solution avoids all these issues!
Print quality is excellent on the plastic medium
You get your card instantly (count 45 seconds… there it is!)
The cost per card is a lot lower
You therefore optimize your investment with a single machine allowing you to produce several types of cards for all types of applications. You don't have to be an IT expert to use our software. Just a few clicks and you've created your card!
Offer your customers a gift card that reflects your brand
Attract your customers to come and buy from you rather than from the competition. With the Badgy solution, you can create a card that does credit to your image, and is 100% customizable.
With our all-in-one solution, you have everything you need:
A software ( Evolis Badge Studio®)
A printer (Badgy100 or Badgy200)
A pack of consumables (print ribbon and card pack)
With Badgy, you are ready for any event during the year… Birthdays, Valentine's Day, Christmas, sales… Thanks to our all-in-one solution, you can easily change your design any time you want.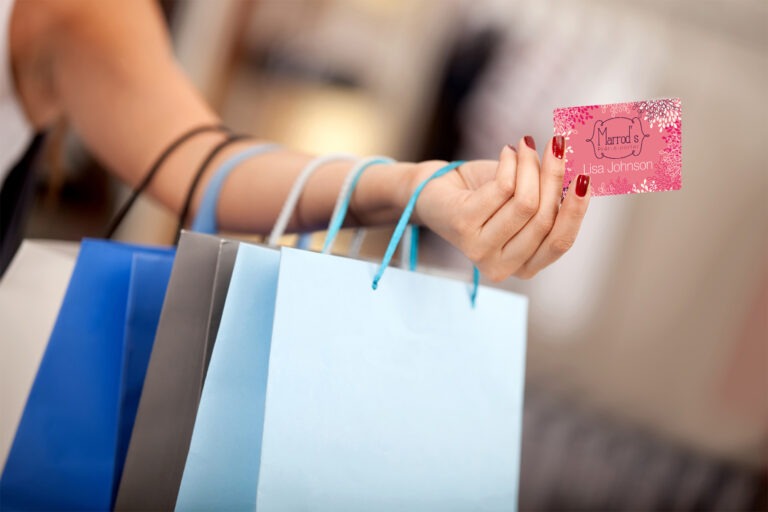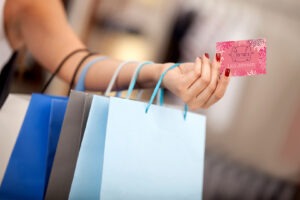 Get ready for Black Friday and all your future events!
Print on demand or in advance, Badgy adapts to your pace. Some times of the year are much busier than others, and nowhere is this more true than in business! So get a head start and prepare for the next Black Friday with your solution already in hand. Having personalized gift cards is therefore a good way to generate business during this busy period.
Promotional items? Exceptional offers? Your competitors will all have irresistible offers. So make sure you stand out with unique gift cards! In a few minutes, create and print your gift cards with a special design for the event to attract new customers and give you a chance to retain them
With Badgy, become trendy.